The Iowa Tourism Office owns four Iowa Welcome Centers, located in interstate rest stops in Wilton, Davis City, Underwood and Sergeant Bluff. Click here to download a PDF of their contact information.
Davis City
26696 Interstate 35
I-35 Northbound at Exit 4; Rest Area at Mile 6
Davis City, IA 50065
Sergeant Bluff - Temporarily Closed
I-29 Southbound, South of Exit 141
Underwood
I-80 Eastbound, East of Exit 17
Wilton - Temporarily Closed
I-80 Westbound, West of Exit 271
How can we work together?
Partners can submit brochures and printed materials to be on display at the four Interstate Iowa Welcome Centers. All brochures placed at the Interstate Iowa Welcome Centers must be approved by the Iowa Tourism Office before shipment.

Once approved the organization will receive notification and shipping instructions. Brochures must be shipped directly to the welcome centers, delivery services such as Federal Express and UPS serve these centers. The U.S. Postal Service does not serve these centers.
Brochure Enrollment
In addition, we have a network of 12 additional welcome centers located across the state. Click here to download a PDF of their contact information.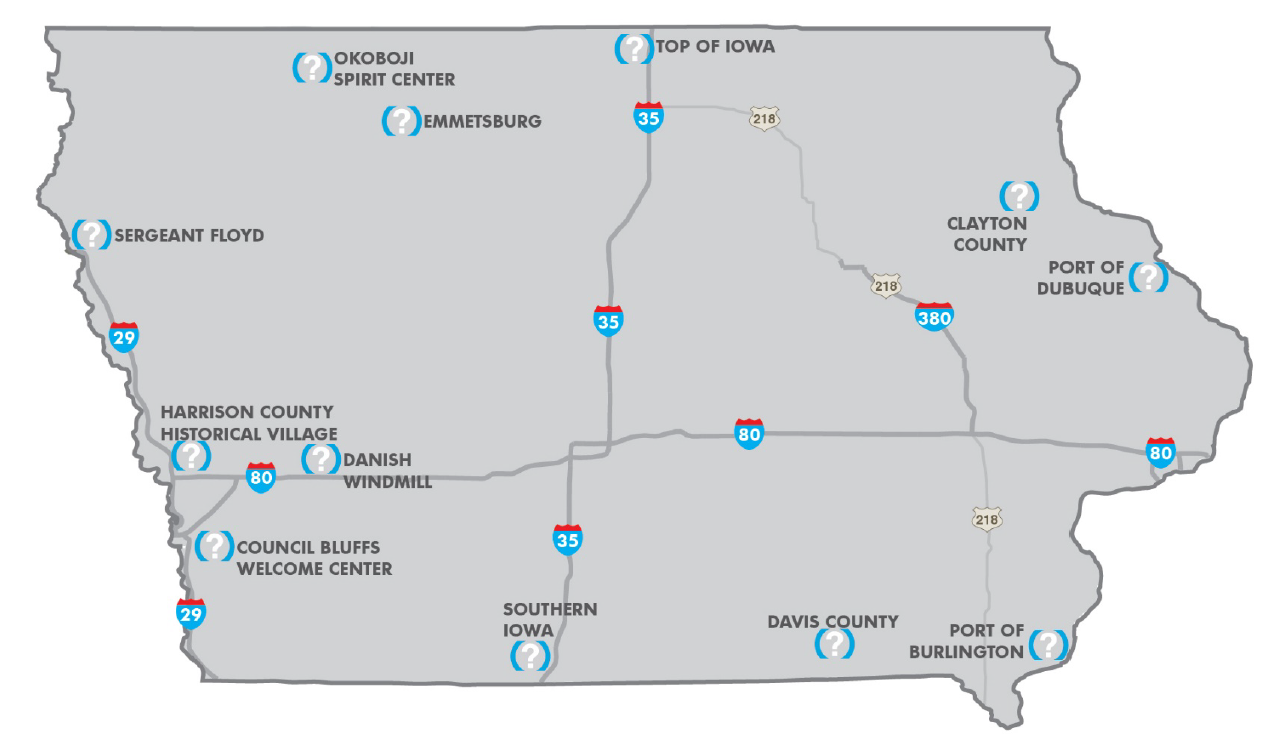 Welcome Center Surveys
Annual Welcome Center surveys provide valuable insight from visitors to our state-wide centers. The surveys include demographics and profile of Iowa's welcome center travelers and can help industry partners make decisions about designing brochures, what information is most attractive to visitors and more. Click here to view all available surveys.
For more information, contact:
Amy Zeigler
Email Amy